Planning your special day is one of the most exciting, yet daunting tasks you will ever have to undertake. You want everything to be perfect and for your dreams to come true, but where do you even begin? For many, the answer is to hire a wedding planner in Majorca to ensure that their big day is everything they dreamed it would be.
Wedding planners don't just help to execute your plans; they offer invaluable advice, expertise and insight that can make all the difference between having an amazing wedding or not. Not only that, but they can help make sure everything runs smoothly on the day and take away some of the stress and anxiety of organising a wedding.
At first glance, your budget might seem like an obstacle, but it doesn't have to be. There are plenty of options out there to suit different financial situations. Whether you're looking for a full-service wedding planner or a more economical, limited-service one, there's something out there for everyone.
In this blog post, we'll explore why hiring a wedding planner in Majorca is a great idea, what they can do for you and how to find the right one for your needs. We'll provide tips, advice and our top considerations when it comes to selecting the right planner for you. We'll also discuss the best ways to ensure that you get the most out of your wedding planning experience. So, if you're looking for help with turning your dreams into reality, read on!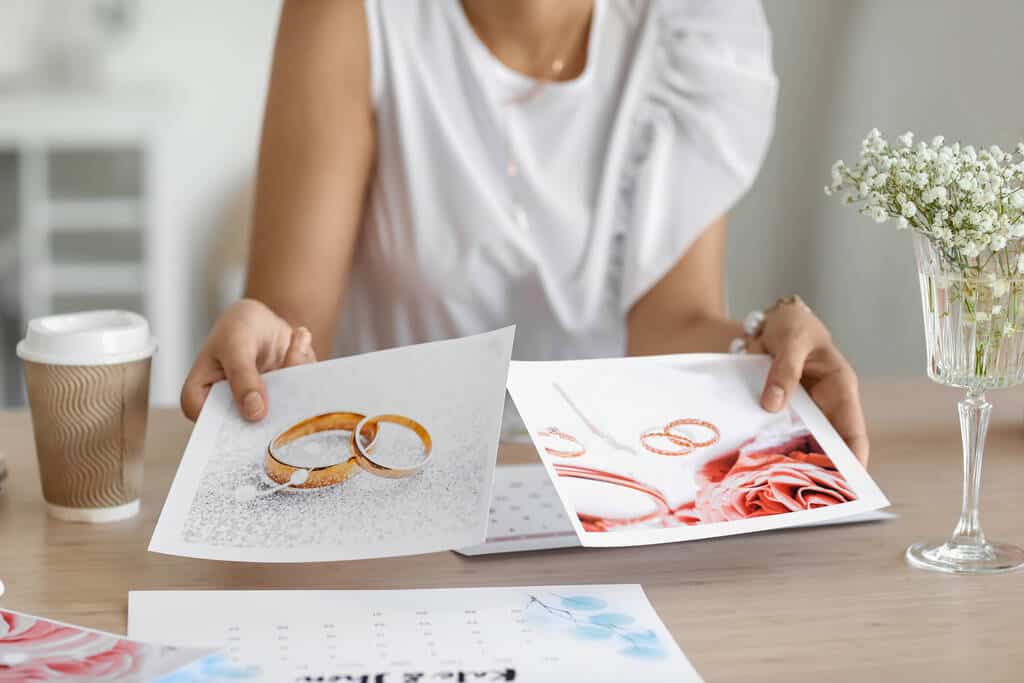 I. Introduction
Planning a wedding can be an incredibly stressful endeavor, but with the help of a professional wedding planner in Majorca, you can turn your dream wedding into a reality.
A professional wedding planner in Majorca can handle every aspect of your wedding, from finding a venue to coordinating the catering, so that you don't have to. They'll be able to help you create a timeline and budget for the wedding, select vendors, and ensure that everything runs like clockwork on the big day. Hiring a wedding planner in Majorca can give you peace of mind, allowing you to enjoy your special day without the stress and worry.
II. Benefits of Hiring a Wedding Planner in Majorca
Hiring a wedding planner in Majorca has its own set of benefits. While the overall time, effort and cost savings are significant, here are some of the other ways in which a wedding planner can help make your wedding day dreams a reality:

1. Professional Knowledge: A wedding planner in Majorca will have the local knowledge and expertise about the region and its suppliers, venues and services. This means you can trust that your wedding day will be organized to the very highest professional standards.

2. Save Time: Planning a wedding can be a hugely time-consuming activity, and a wedding planner will manage all aspects of the event, freeing up your time to spend on other important things.

3. Unbiased Advice: With their insight and experience, wedding planners can provide honest and realistic advice and recommendations that can save you money and ensure you get exactly what you want out of your special day.

4. Stress Relief: Working with a wedding planner in Majorca ensures that you're not alone in the process, meaning all the stress and worry associated with planning the event can be taken away, allowing you to relax and enjoy the occasion.

5. Network Connections: A well-established network allows a wedding planner to access a diverse pool of vendors and suppliers. From florists and photographers to caterers and decorators, having reliable connections in various areas of the wedding industry ensures that the planner can recommend the best professionals for each specific requirement. This not only saves time for the clients but also guarantees high-quality services and competitive prices.
A. Convenience
Planning a wedding in Majorca can be an overwhelming and time-consuming task. Hiring a wedding planner is a great option for couples who want to enjoy their special day without the stress that comes with coordinating all the details. Wedding planners in Majorca offer convenience, peace of mind and the assurance that your big day will run smoothly.

Having a wedding planner on board gives couples the freedom to savor and enjoy the whole experience. A good wedding planner will be able to establish timelines, organize meetings with vendors, provide helpful advice and provide creative ideas. Best of all, they will be able to mitigate any issues that may arise so you can relax and enjoy the event.

Couples can also benefit from the time-saving aspect of hiring a wedding planner. Instead of spending hours trying to find the best vendors, a wedding planner in Majorca will already have strong relationships with local companies. They can easily create tailored packages that meet your needs and budget. These services are especially helpful during peak seasons when finding a qualified vendor may be difficult.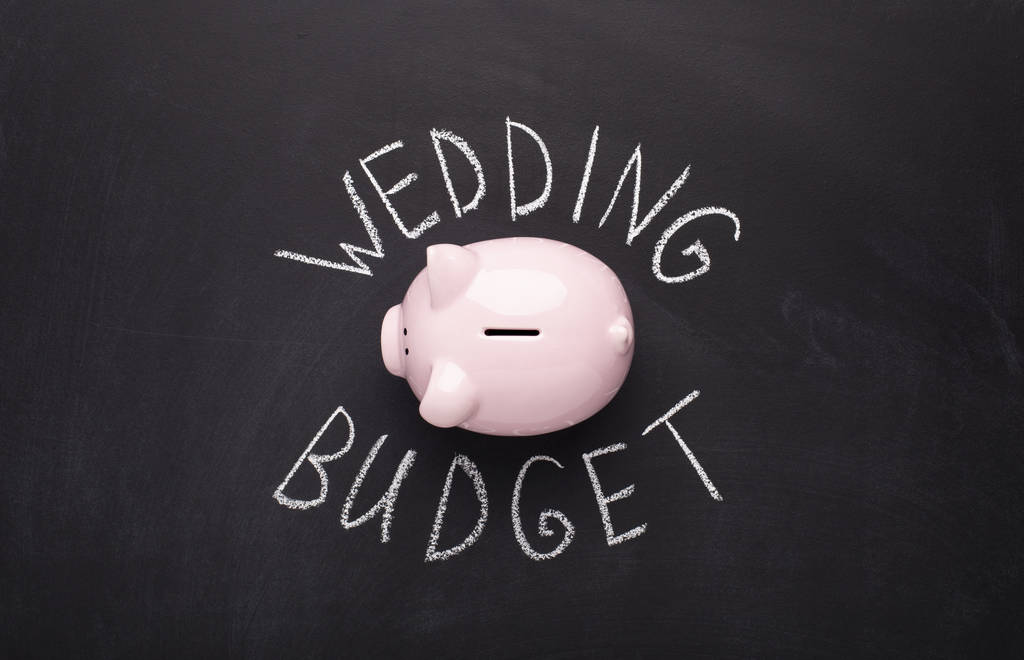 B. Cost Savings
Hiring a professional wedding planner in Majorca to help you turn your dreams into reality is an investment that's well worth it. Taking the pressure off you as the bride and groom, they can handle every aspect of planning and organizing the big day, from liaising with venue owners, suppliers and caterers to ensuring that all the details such as décor and seating plans are taken care of. As a result, you'll save time and money.

Your wedding planner can look over your budget and review options for staying within it. They can also negotiate discounts and create contracts that protect you from unexpected charges. Furthermore, because professional planners have contacts and access to deals with vendors, they can often arrange a package that would be much more expensive if you tried to get all the elements separately. This can potentially save hundreds or even thousands of dollars.

A wedding planner will also help you avoid costly mistakes. For example, they will ensure that you don't accidentally duplicate services and that contracts are accurate and easy to understand. Moreover, they will alert you to any deadlines or other requirements, so you won't pay penalties or fees due to late payments or missed deadlines.
C. Professional Experience
Having a professional wedding planner handle the details of your Majorca wedding will transform your dream day into reality. Selecting a wedding planner with the right experience to make your day perfect is key. Here are three elements to consider when looking at a prospective planner's credentials.

First, you'll want to assess their experience in the wedding industry. How long have they been planning weddings? Have they handled weddings of various sizes and budget constraints? How many weddings have they planned in Majorca and what kind of networks do they have in the area? Ask for references from couples they have worked with in order to determine if they possess a track record of success.

Second, review the planner's design aesthetic. Do their portfolios demonstrate a shared vision with your own wedding dreams? Do they have a firm grasp of visual design and understand how to pull disparate elements together for a cohesive theme? A good wedding planner should be adept at creating a space that meshes with your desired look and feel.

Finally, check the planner's organizational skills. Are they able to bring clarity to an often overwhelming process of decision-making? Can they help you to establish a timeline and move through the agenda in a manner that meets expectations?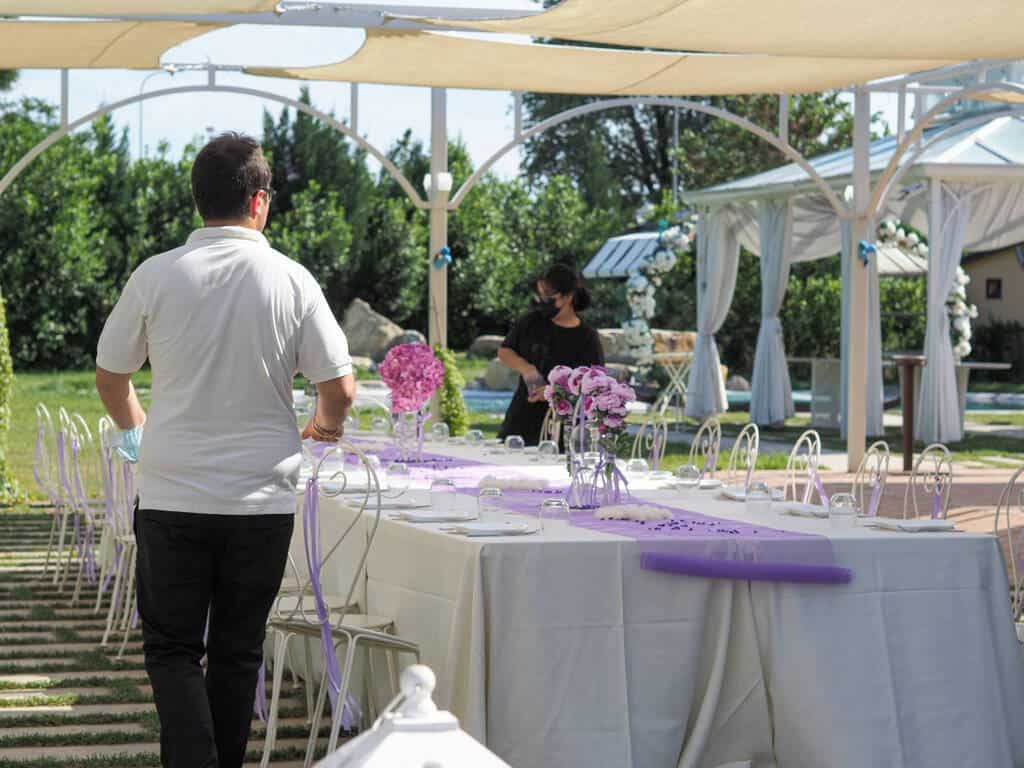 III. How to Find a Qualified Planner in Majorca
It's hard enough to plan your own wedding without taking on the task of finding a qualified planner in a new place. Before hiring one, you'll want to make sure they are able to provide the right services that you need in a foreign country. Here are some tips to help you find the right wedding planner in Majorca.

The first step to finding a reputable wedding planner in Majorca is researching the local area and seeking out reviews of past clients. Word-of-mouth referrals are great, but it's also important to do your own investigation. Look for signs of a professional who has experience in organizing events in Majorca. Consider whether they have contacts within the local community, such as venues and vendors. Also check to see if they have a valid licence from their local municipality, as this can be a sign of a trustworthy business.

Another option for finding a qualified wedding planner in Majorca is to use online search tools to narrow down the list of potential candidates. Most wedding planning websites offer a database of planning companies sorted by region, allowing you to easily see who is qualified to work in Majorca.
A. Research and Read Reviews
People often have a vision of their perfect wedding day that can be daunting to achieve. One of the best ways to ensure that your dream wedding actually becomes a reality is to hire a wedding planner in Majorca. Most planners have a great reputation and can give you helpful advice and organisation services, but it's important to do your research and read reviews before you make a commitment.

Start by searching online for wedding planners that are local to Majorca. Check out the company's websites and social media profiles to get an idea of their style and portfolio of previous work. Read customer reviews of the planners and make sure that you choose one that has a proven track record of success. Additionally, make sure to contact references if available.

You should also ask potential planners any questions you have. Ask about their experience level, services offered, and cost so you know exactly what to expect. Talk with other couples who have worked with them in the past to get an idea of how their service has been. Additionally, make sure you are aware of any hidden costs or fees upfront.

Finally, select a wedding planner who you trust and feel comfortable working with.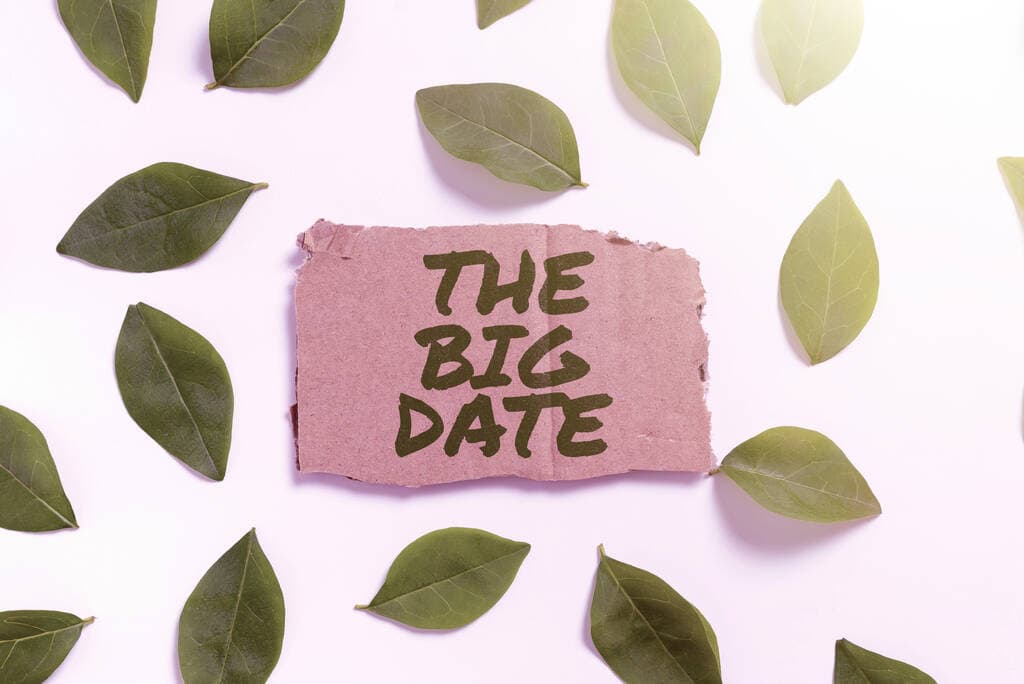 B. Ask for Referrals
Referrals are one of the most important resources when searching for the best wedding planner to hire in Majorca. Asking friends and family who recently had a wedding in the area can be a great way to find someone they had a positive experience with and would recommend. Additionally, looking outside of your personal network and putting out a request on social media can help you find a wedding planner who is respected and reliable.
Another useful way to find referrals when hiring a wedding planner in Majorca is to talk to local businesses in the area. Many local businesses have a relationship with wedding planners and can provide helpful advice on who may be the best fit for your needs. Additionally, these businesses may even have a referral program that allows you to save money on your wedding if you hire a planner they recommend.
C. Meet with Potential Planners
Meeting with potential wedding planners is a great way to get started on your dream wedding in Majorca. It's important to select the right wedding planner who will understand the vision for your special day and make it come true. There are some key questions to consider when you are looking for a wedding planner to hire in Majorca.

First, ask how many years of experience they have. You want an expert in wedding planning, who knows the ins and outs of the local industry and can help you create a perfect wedding. Ask for references so you can get an idea of the type of weddings they have planned in the past. Also, it's a good idea to ask whether they have any specialties or areas of expertise that could help you plan the wedding of your dreams.

Next, find out what kind of services they offer, and the cost associated with them. Make sure to get a detailed list of services, as well as any additional fees for them. Ask about any other special services that could be included in the package. Be sure to find out what the payment terms are, and if the package includes any additional costs for certain vendors or services.
D. Consider Your Budget
Planning your dream wedding in Majorca can seem daunting – but it doesn't have to be. Hiring a wedding planner can take a lot of the hassle out of the process, and allow you to focus on the bigger picture. Before you make any decisions, though, it's important to consider your budget.

Each wedding planner has their own style and fee structure, so it's important to find the one who is best suited to your vision and your budget. You should also make sure you understand exactly what is included in the package you choose, as well as any additional costs that may arise. Be sure to pay attention to services such as catering, restocking, and music – which can sometimes be overlooked.

It can be helpful to create a spreadsheet where you track all of your expenses. This will help you to stay organized, and make sure that you don't go over budget. If a particular item is beyond your budget, it may be possible to get discounts or negotiate with the wedding planner. Additionally, you should also research and compare different wedding planners to make sure you're getting the best deal for your money.
IV. Questions to Ask Potential Planners
When you're in pursuit of the perfect wedding, it's important to consider the services of a professional planner. If you're looking to get married in Majorca, hiring a wedding planner in the region can make a world of difference. Before you lock in any particular wedding planner in Majorca, there are some questions you should ask to make sure they're a great fit for your special day.
A. How Long Have You Been in Business?
Organizing a wedding takes a lot of skill and expertise; wedding planners are thus professionals with years of experience. It's important to ask your potential wedding planner how long their business has been in operation. Have they coordinated weddings in Majorca for years or are they relatively new to the industry? Experience does count for something, so you want to make sure that your wedding planner is experienced enough to provide the best possible service.

Another key question to ask is whether the wedding planner is a member of any professional organizations. A wedding planner may have been in operation for years, but they might not be up-to-date on the latest industry best practices or techniques. Professional organizations are responsible for providing members with continuing education and ensure that they are current with their knowledge and skills.

It's also important to determine if the wedding planner is partnered with any local vendors or service providers. Every wedding needs professionals to help coordinate things like the floral arrangements or hire entertainment. An experienced wedding planner should already have established relationships with vendors and service providers in Majorca. They should be able to recommend quality suppliers for your special day.
B. What Services Do You Provide?
Wedding planners provide a wide range of services to ensure your big day is a dream come true. These services range from the initial design and planning of the event, to scheduling and coordinating the vendors, and coordinating with the venue, to executing the event on the day of.

When you hire a wedding planner in Majorca, they'll help you plan everything from choosing a color palette and designing your decorations to setting up a timeline for all the festivities. They can also help arrange transportation for your guests and create special seating arrangements for the ceremony and reception.

In addition, wedding planners are experts in knowing which vendors offer the best services, from florists and photographers to caterers and musicians. A wedding planner can also make sure everything you need for the ceremony and reception are in place, such as table linens, chairs and sound equipment.

When the event day arrives, wedding planners will be running things from behind the scenes. This includes overseeing the vendors to ensure timely set-up, greeting and seating guests, managing the flow of the ceremony and reception, and problem solving any last-minute emergencies that may arise.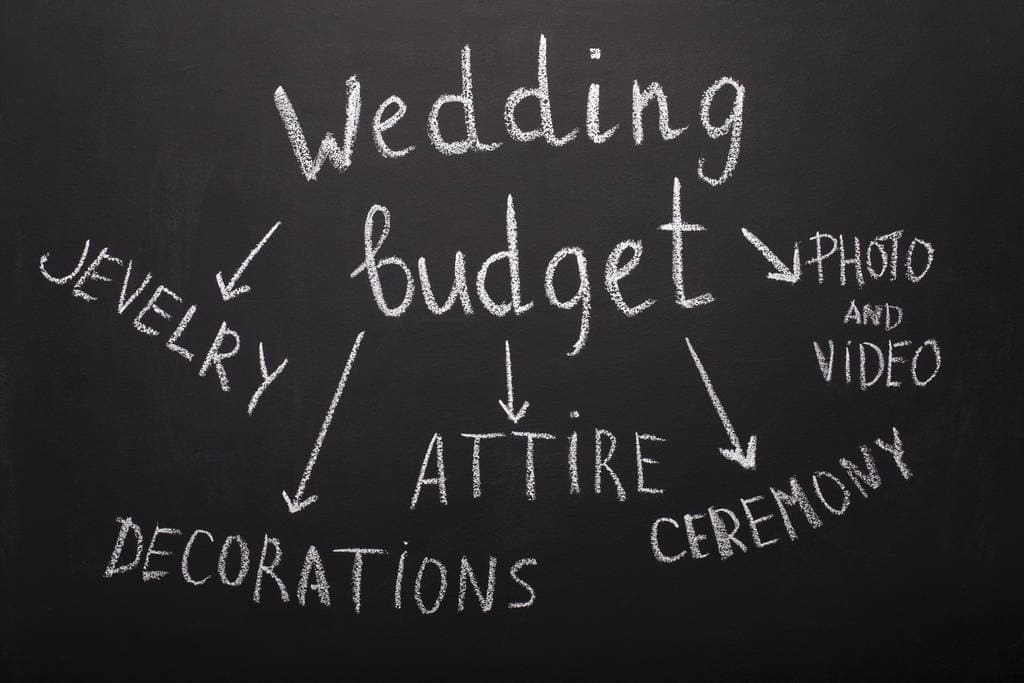 C. What Is Included in Your Planning Packages?
When hiring a wedding planner in Majorca, it is important to understand exactly what is included in their planning packages. This will enable couples to have an idea of the services they are paying for and how it is distributed among the team members.

The planning package can involve a wide range of services, from pre-wedding preparations to coordinating on the big day. It all depends on the package that the couple chooses, so it is important to review the details beforehand. Generally, some of the most common elements that are included are venue selection, budget management, vendor selection and contract negotiation. Additionally, your wedding planner may also offer styling and décor consultations and advice on food and beverage selection.

In terms of administrative tasks, wedding planners in Majorca generally provide a great deal of support. This may include such things as invitations and stationery, compiling and managing the guest list, tracking RSVPs, and travel and accommodation arrangements. They also assist with legal documents in order to ensure that the wedding is legally recognized.

Beyond the usual tasks, wedding planners in Majorca may also provide additional services such as organizing transportation, finding entertainment, and providing on-site services.
D. What Do You Charge for Your Services?
Hiring a wedding planner may be the best choice you make when planning your wedding. After all, they have the expertise to help make all of your wedding dreams a reality. But knowing what they do and how much they charge can be tricky.

Wedding planners act as an overall coordinator who can help you plan every part of your wedding, from start to finish. This can include finding the right vendors, organizing and managing the budget, making the timeline of events, and overseeing the setup and execution of the day. They draw up the floor plans, create seating arrangements, and provide any other necessary organizational and creative services.

When it comes to pricing, everything depends on the services needed and the area where the wedding is being held. Many wedding planners charge a flat fee for their services, with the cost ranging from $1,500 to $15,000 or more. The price can also vary depending on the number of guests, the level of complexity of the event, and the type of venue.

Most wedding planners also offer packages that combine multiple services, and those can range from $2,500 to $25,000 or more.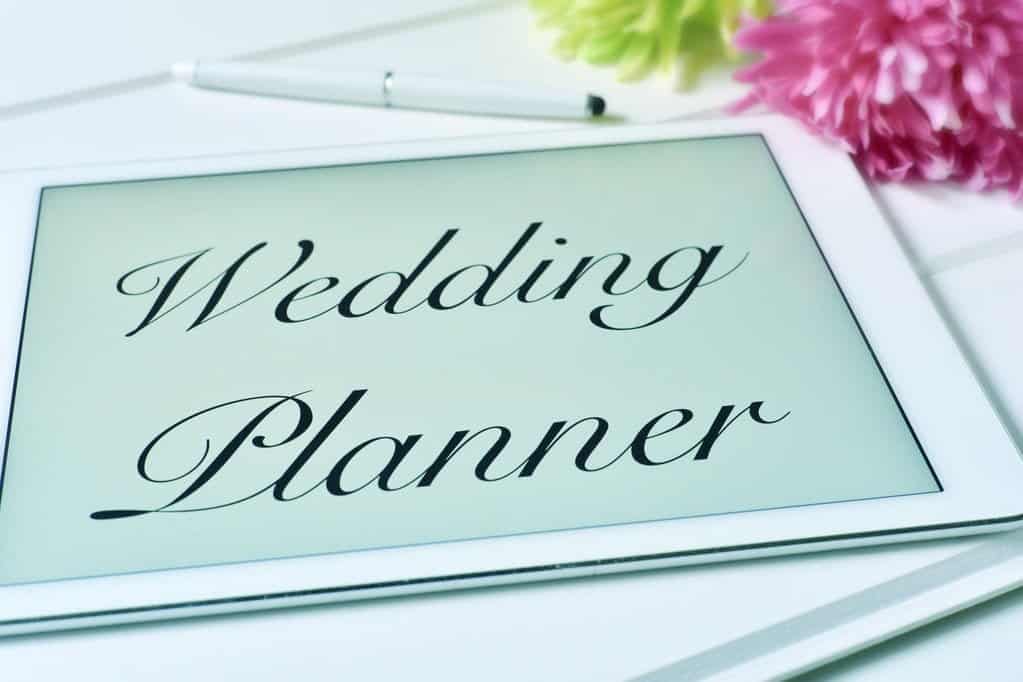 V. Conclusion
When it comes to making your dream wedding a reality, it is essential to hire a professional wedding planner in Majorca. Not only have they have been planning events for years but they understand the local venues and can provide expertise to bring your wedding vision to life. They will be able to tackle the details of the day such as preparing the guest list, organizing the decorations, booking vendors, coordinating the timing of the event, and more. A wedding planner in Majorca understands your needs and puts in all their insight and creativity to give you an unforgettable day.

Along with the organizing of the event, wedding planners also provide couples with advice on Budgeting and etiquette. This is especially helpful if you don't have a background in either of those topics. Finally, a wedding planner can help ensure that all the necessary legalities are taken care of and ensures that you do not miss out on any important tasks when it comes to planning your wedding.

Having a successful wedding starts with a good wedding planner. With the help of a wedding planner in Majorca, you will be able to enjoy your special day without the hassle of taking on too much stress.