Sun, water and love – Beach Wedding
Have you ever dream of having a beach wedding one day? Well, beach weddings are one of the many gorgeous ways to unite with our loved in a matrimonial ceremony. The soft sand, soothing breeze and stunning sun rays are just few of the many characteristics of beach weddings that make it a paradise for weddings. We should also consider some of unfavorable instances that might happen in the momentous occasion like bad weather, nosy onlookers, and even mosquitoes. One must be well-prepared when having an outdoor wedding. Experts that specialize in destination weddings or outdoor weddings are the few people whom you could approach in this kind of situations. In order to be looking good, fresh and worry-free here are some advices or tips that you might consider wearing in a beach wedding.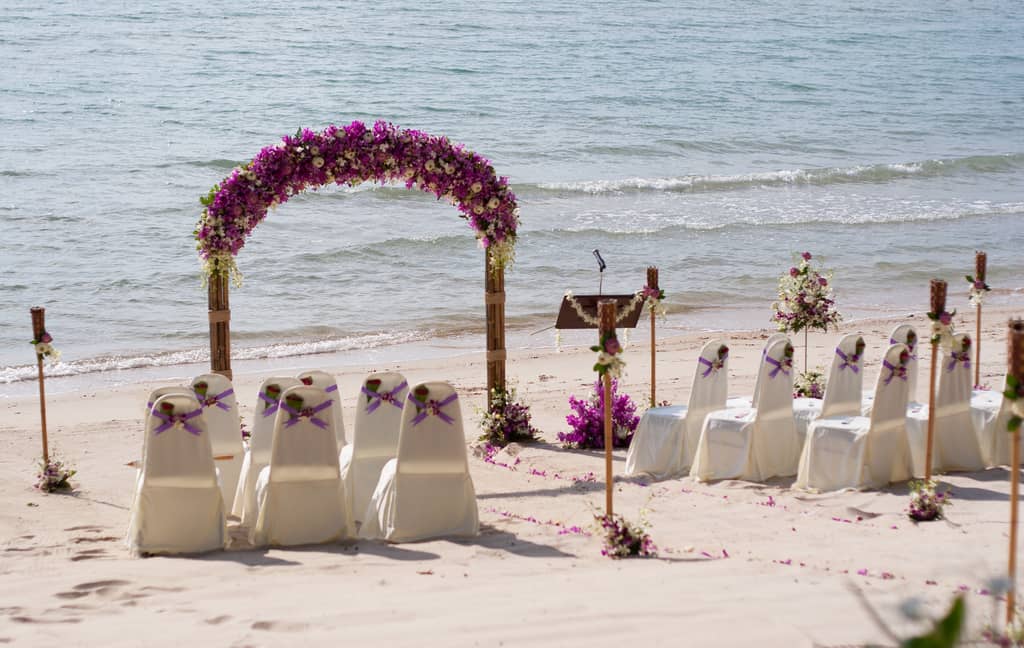 1. The Lighter the better. In choosing the fabric to be worn, one should consider choosing lightweight fabric like chiffon and charmeuse so that your gown will flow smoothly and gorgeously amidst strong winds. The disadvantage of having heavy dresses, and dresses with too much lace in it is that it might caught up some debris from the beach making it less attractive and uncomfortable to the wearer.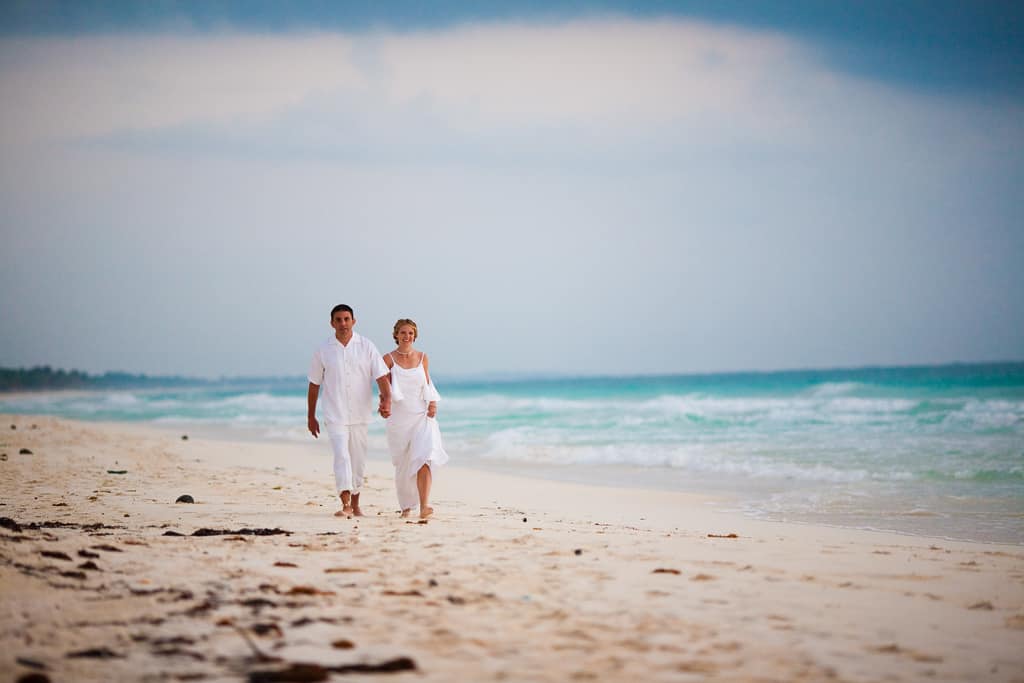 2. Refrain from Big Dresses. Well, if you try using large ball dresses or gowns, you might think twice. Taking photos with you friends will be difficult as well as it could lead you to looking like you're in a ballroom when it should be a fresh looking light wedding.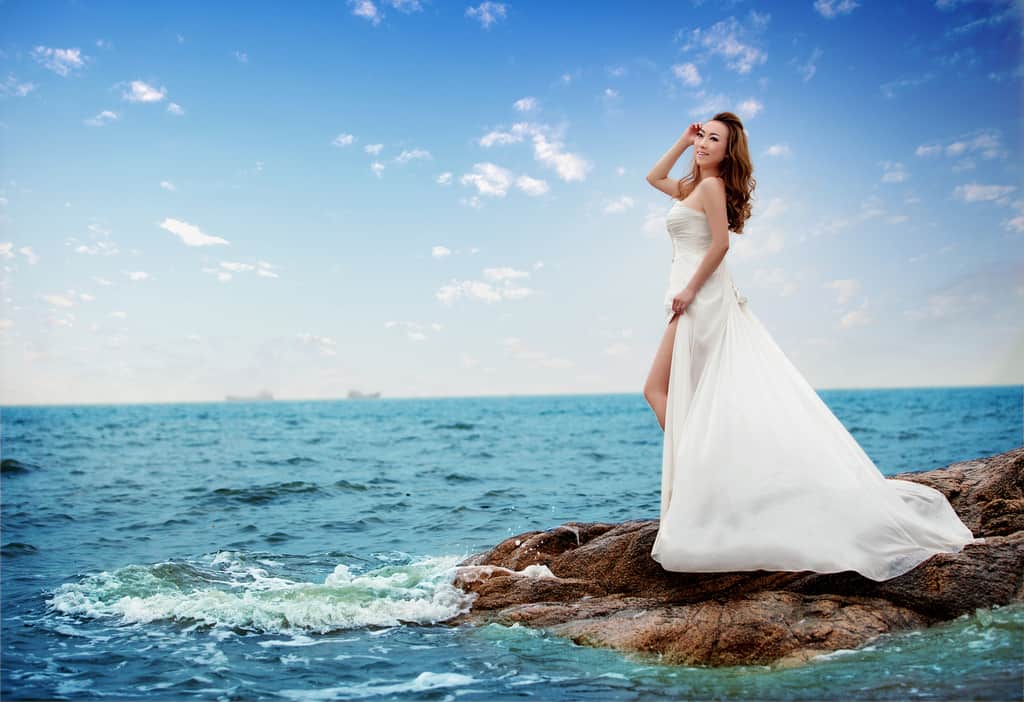 3. No for Heels. High heels are not advisable in a sand beach wedding. The sand and the heels do not just match. Flat sole sandals and wedges are few of the adorable footwear that doesn't sink in the sand. One should also place extra protection on your footwear since sand can get really hot during bright sunny days. Remember, don't embarrass yourself because you stumbled down the aisle because of the footwear you're wearing.
4. Thumbs up for an Updo. Minor elements and details are special in a beach wedding. For your hairstyle, a classical updo would keep you stunning and gorgeous all day long. A trial run at your location is highly recommended. Investing on the right hair stylist that is able to touch-ups during the occasion is the best option.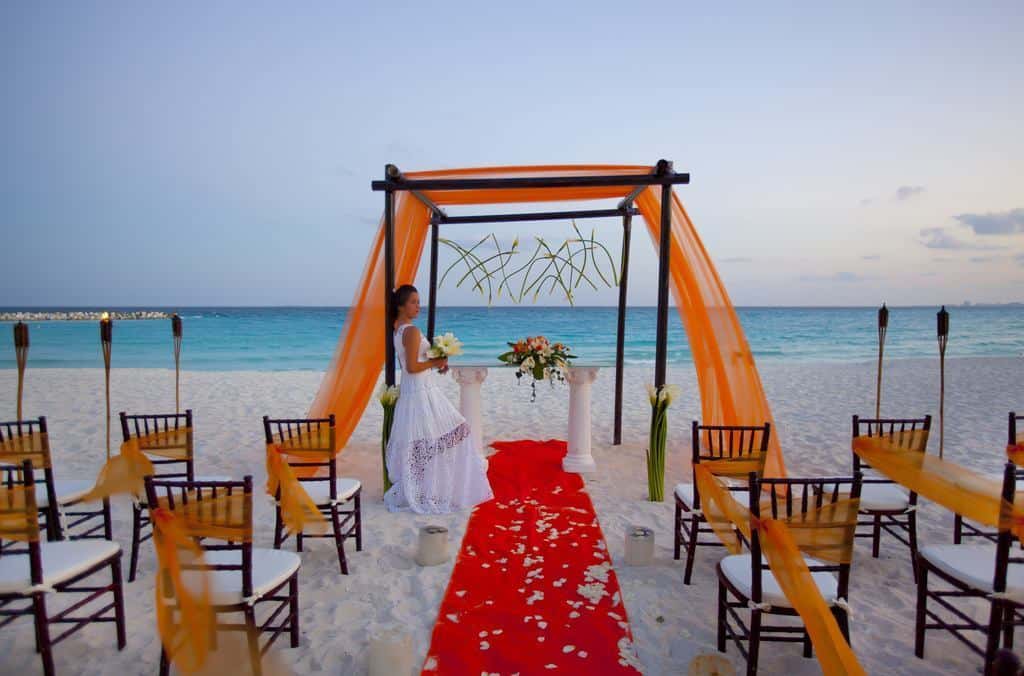 5. Cut the Veils. Long veils are not actually the welcome in a beach setting. The windy setting of the beach would be a nightmare for your veil. Photographers would surely have a hard time capturing these special moments when you have long veils that just keep flagging due to the beach breeze.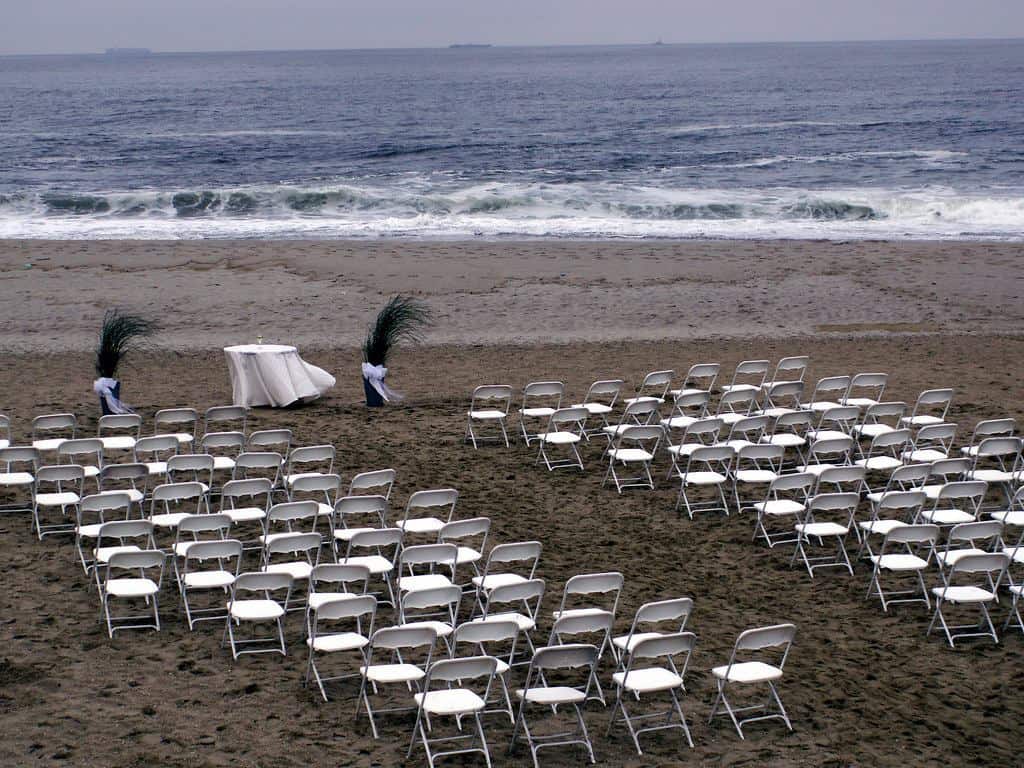 Planning a beach wedding is a highly complex process. With the right planners and experts, this would become one of the special and precious moments you could experience. The beach is a romantic place to tie knots and the nature associated in the beaches are full of meaning –symbols of life and love.